Directed by Maggie Rose and Sal Cabras
Production support by Melissa Marino
Featuring: Catherine Monagle, Hugo McCafferty, Maggie Rose, Megan Connor, Melissa Marino
Saturday 28 May at 4.30 pm – FREE ENTRANCE
in Spazio Alda Merini, via Magolfa 30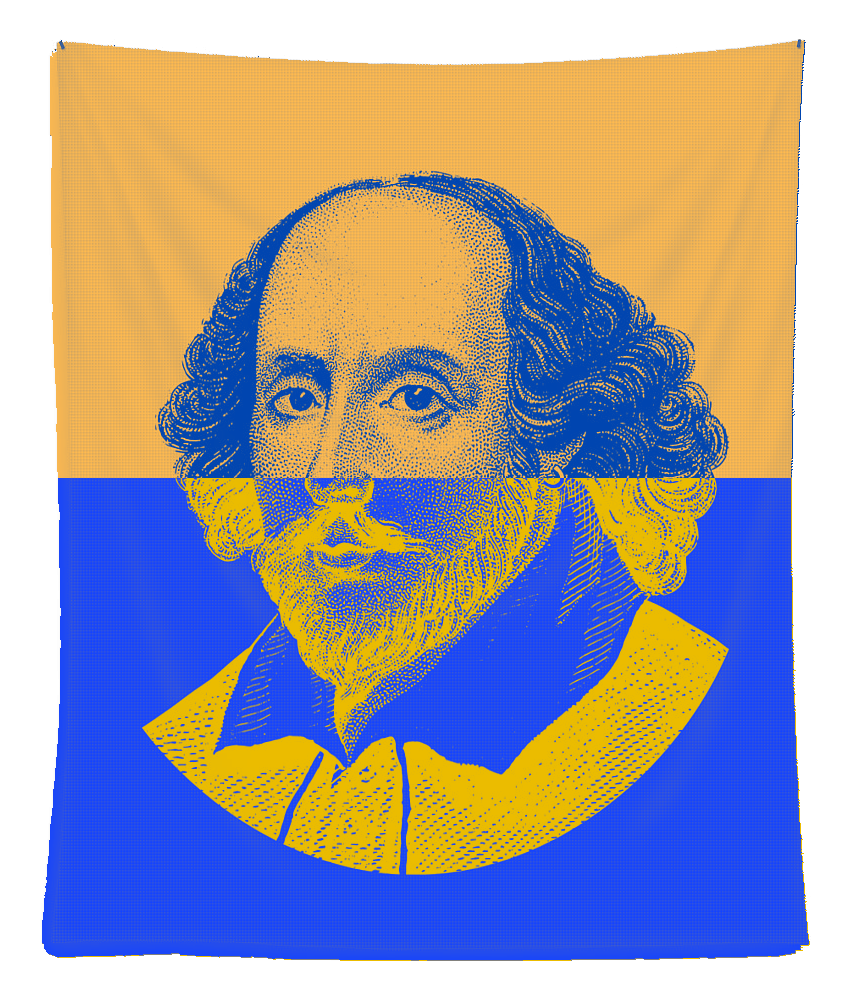 English Theatre Milan will present a rehearsed reading of their current project, A LION AMONG THE LADIES, deriving from an ongoing workshop started on last January.
In the play, the company of Mechanicals from a Midsummer Night's Dream are rehearsing the tragicomedy Pyramus and Thysbe when a loud explosion brings their performance to a sudden, terrifying halt. The rest of the play evolves in an undefined time and space, except for a withered oak tree, accompanied by an occasional explosion and a lion roaring. The following scenes – from Richard III, The Tempest, A Winter's Tale and Thomas More – underscore the themes of tyranny, oppression and violence in Shakespearean tragedy and comedy, while highlighting the very different roles played by women and men in these conflicts. The title is a quote from The Midsummer Night's Dream.
The present work came into being after the war broke out in Ukraine and we decided to reshape our initial ideas in order to focus on the above themes.
If you wish to read the script, email us on: info@EnglishTheatreMilan.org
After the reading, the curators and the cast would like to discuss the output with the audience.
Curators: Sal Cabras and Maggie Rose
Assistant production manager: Melissa Marino.
Cast: Megan Connor, Catherine Monagle, Melissa Marino, Hugo McCafferty, Maggie Rose
If audience members wish, at 5:30pm they can attend a Presentation in Italian and English of ALDA MERINI'S POETRY.
Suggested donation 5 euro in support of Spazio Merini.
We thank Donatella Massimilla, artistic director of the Spazio Alda Merini, for hosting this reading.
MEGAN CONNOR has been passionate about the performing arts starting at a young age. While she has enjoyed all types of performances, she is especially fond of Shakespeare. She earned a B.A. in Theatre with an emphasis in acting and directing. Meghan is currently performing every day as a Mathematics teacher at an International School in Milan.
MELISSA MARINO is a performer, director, and theatre administrator specializing in communication, education and production. Born and raised in California, USA, she received her B.F.A. in Theatre Performance and B.A. In Italian Language and Culture simultaneously from Chapman University. She then went on to earn her Masters in Performing Arts Management from Accademia Teatro alla Scala in Milan, Italy. In the past she's worked with Teatro alla Scala, and she's currently working with Milano Off Fringe Festival and Piccolo Teatro di Milano.
HUGO MCCAFFERTY is a journalist and food writer from Ireland but living for 14 years in Italy. In his 20s he worked as an actor in Dublin doing mostly theatre but also TV and film work. He has now decided to return to acting after a 20-year hiatus, starting with this English language workshop.
CATHERINE MONAGLE is originally from Melbourne, Australia, where she first starting acting, and is currently living in Turin with her bicultural family. Prior to living in Italy, Catherine was involved in English language theatre and musical theatre in Geneva, appearing in shows such as Chicago, Dancing at Lughnasa and A Midsummer Night's Dream. When not treading the boards or wrangling her young family, Catherine somehow fits in time for a full time career in international environmental law and policy, having lived in eight different countries so far, and hoping Italy might be the last.